Certainly, the men (big and little) in our lives have a lot of commendable qualities; but sometimes, it's a simple look -- a smile, a wink, a dimple in the cheek-- that sends our hearts aflutter. "Little Heartthrob" is a kit designed for you to scrap all about the cute and charming heartthrob(s) in your life. Its classic palette of primary colors and fun, retro elements make it easy to use for all masculine or "boy" pages. If you have one or more handsome gentleman around, this kit is a must-have!
Some Little Heartthrob inspiration: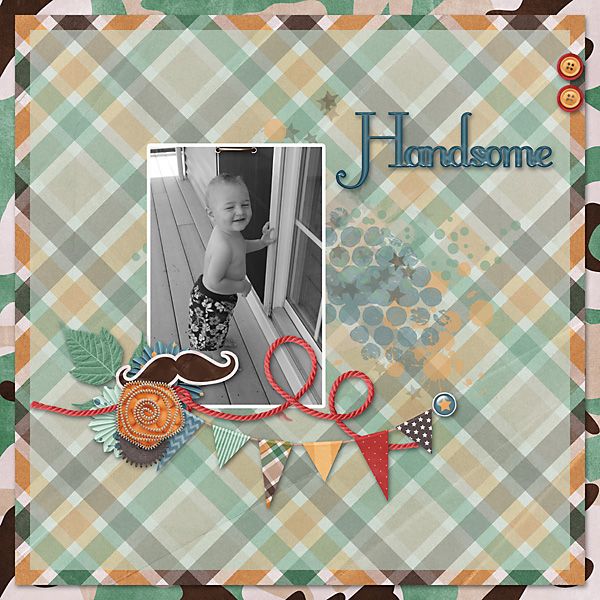 (by Shelby, Heather, Robin, Amber)
And now for your freebie:
Download here:
4shared
,
dropbox
You'll find a cluster frame freebie at Robin's blog here:
http://scrapper1958.blogspot.com/
And stop by Hat of Bunny's blog to see more inspiration and get a **COUPON CODE** for additional savings on Little Heartthrob.
Happy scrapping!!
♥ Catherine